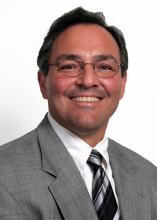 Paul is accountable for developing and transferring for manufacture better and less expensive chemistries, formulations, and fixed-dose combination products for adults and children; supporting treatment optimization through the development, regulatory filing, and quality assessment of new products, diagnostics, and devices; providing clinical guidance on managing diseases and transitioning to new treatment paradigms; generating evidence using methodologies such as operations research, health economics, and epidemiology to optimize the work of healthcare providers and health systems in order to improve patient outcomes; and developing technologies and tools that advance our understanding of disease and support CHAI's mission to transform global health.
In 2007, Paul founded Innovalyst: a life sciences consulting company that catalyzes product development and commercialization in diagnostics and devices, drug discovery and development, and life science informatics. From 2007-2012, Paul led Innovalyst's business development and operations and grew the corporation into a multi-million dollar international enterprise.
From 2001-2007, Paul was the Vice President of Technology Development at GlaxoSmithKline (GSK) where his departments delivered and commercialized R&D technologies, assessed new investment opportunities for GSK's Technology Investment Board, and designed future scenarios for the pharmaceutical industry. Paul created the industry's first technology accelerator for early-stage companies that combined GSK's formidable industrial expertise and infrastructure with external investment.
Paul holds a PhD in Chemistry and a Bachelor of Science degree in Pre-Medicine from Penn State University. He received his post-doctoral training in Molecular Biophysics at E.I. du Pont de Nemours and Co.
Conflict of Interest: Has no real or apparent conflicts of interest to report.