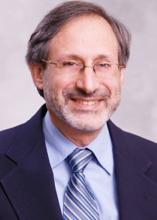 Jeffrey M. Jacobson, MD is Professor of Medicine at Case Western Reserve University and Principal Investigator of the Case AIDS Clinical Trials Unit. He has extensive experience in the care and investigative study of HIV-infected patients. His particular focus of research has been on the immunology and immunopathogenesis of HIV-1 infection, including vaccine, gene and other immune-based therapies, as well as monoclonal antibody development. He led early proof-of-concept clinical studies of hyperimmune plasma, neutralizing antibodies, and antibodies that inhibit cell entry by HIV-1.
He has chaired numerous clinical research studies of the pathogenesis, pharmacokinetics, and treatment of HIV-1 infection, and has chaired several AIDS Clinical Trials Group (ACTG) committees, including the Immunology Committee and the Translational Research and Drug Development Committee. He has also co-chaired the Long Acting Drug Task Force in the ACTG, and he hopes his studies of long-acting injectable anti-HIV-1 monoclonal antibodies for the treatment of HIV infection help in the efforts to energize the development of long-acting antiretroviral drug formulations.
Conflict of Interest: Has no real or apparent conflicts of interest to report.