Current Status of LA/ER CAB and RPV including
pipeline report on novel CAB formulations
Speaker: Bill Spreen, Vice President and Medicines Development Leader at ViiV Healthcare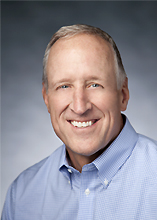 CAB-LA for HIV PrEP (Apretude) approved by US FDA in Dec 2021 – HIV incidence reduced by 69% and 90% vs TDF/FTC active control in HPTN 083 and HPTN 084, respectively. 
US label highlights include: optional oral lead in (OLI); dosing used in registration trials (CAB 600 mg IM Q2month after 2 doses Q1m); HIV-1 RNA testing recommended at initiation and during CAB  
LA PrEP to identify infection and resistance.
CROI 2022 presentations. 

HPTN 083 – results from 1-year follow up (Landovitz et al) and time course of drug resistance among seven CAB-LA participants with HIV infection using integrase genome sequencing (Eshelman et al).
HPTN 084 – estimates of CAB LA efficacy vs counterfactual placebo rates in women (Donell et al) and CAB-LA safety and PK among pregnant women (Delaney-Moretlwe et al).
CAB LA + RPV LA for HIV treatment (first complete LA HIV treatment regimen) gained additional market approvals – many more submissions are under active review globally as the regimen continues to evolve. 
Regulatory approvals include: Canada (March 2020); EMA (Dec 2020); US FDA (Jan 2021); GB,UK,CH, CL, HK, TW; 10+ additional submissions completed and more in process. Supplied as: co-pack – Cabenuva; single packs – Vocabria (CAB LA) and Rekambys (RPV LA); and tablets –Vocabria (CAB) and Edurant (RPV).
Expansion of the US indication anticipated in 2022 to include 2-monthly dosing, optional OLI (EMA approval in Sept 2021), and adolescents aged ≥12y and ≥35kg (EMA TBD).
CROI 2022 presentations. 

ATLAS-2M – 3-year follow up of 1mo vs 2mo dosing (Overton et al).
MOCHA – safety and PK in adolescents (Bolton Moore et al) and adolescent and parent experiences with LAI (Lowenthal et al).
Effect of l741 polymorphism on fitness of HIV-1 subtype A6 resistant to CAB (Hu et al). 
New LA opportunities.
Double-concentrated CAB formulation (CAB 400mg/mL) in Phase 1 Clinical Trials (NCT04484337) using the current, approved formulation as the control (CAB 200mg/mL).

Study schema evaluates safety and PK of CAB 400 vs CAB 200 administered via multiple IM and SC routes and dosing schedules (monthly and 3-monthly) following a 30-day OLI. 
Two cohorts added to assess: 1) the impact of a topical steroid or NSAID on injection site reactions (ISR); and 2) the safety and PK of co-dosing CAB with Halozyme recombinant human hyaluronidase PH20 (rHuPH20).
anticipate results in Feb 2022.

Co-dosing ARVs with Halozyme rHuPH20 to potentially achieve longer dosing intervals. 

Hyaluronidase PH20 is a naturally occurring component of the extracellular matrix that allows temporary expansion of the SC space (24-48 hours post injection); this enables larger injection volumes, providing an opportunity to extend dosing intervals to Q3mo or more.  
PH20 is currently co-dosed with multiple approved biologics – we aim to extend that approach to small molecule ARVs (ViiV has exclusive use of Halozyme rHuPH20 for INSTIs, NRTTIs, capsid inhibitors and bNAbs to CD4-binding site of gp120).

ARV delivery via MAP (external collaboration).
Summary and Next Steps.
We are at the beginning of LA HIV treatment with CAB and RPV (initial approvals, commercial availability and labelling updates) and prevention with CAB (initial approval and launch in US).
ViiV and Janssen are evaluating additional LA opportunities with the CAB + RPV regimen.
CAB 400 formulation is in clinical trials.
ViiV-Halozyme collaboration with rHuPH20 may enable future, novel LA regimens with other clinical candidates.
"We are at the beginning of the application of LA HIV therapeutics for both HIV treatment and prevention … we'll continue to look for new approaches to innovate in the LA area with much more to come"