Infants, children, and pregnant women: How to make better
progress in clinical studies of LA formulations?
Rapporteur: Polly Clayden, Rapporteur for Focus Group 4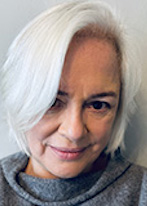 Summarized the discussion of how to accelerate inclusion of infants, children and pregnant women in studies of LA formulations. Discussion leaders, Elaine Abrams (Columbia University) and Mark Mirochnick (Boston University), structured the session around the following topics: Current studies of LA/ER formulations in children, adolescents and pregnant women; New recommendations for LA ARVs and clinical implications for adolescents and women of childbearing potential; Approval status of LA CAB for prevention and the implications for youth and women in high prevalence settings; Products in study or in pipeline that should be prioritized for pediatrics or for study in pregnancy.
Six studies of LA ARV formulations are underway or in development in children and pregnant women. 
Studies of LAI CAB and RPV in children (n=4): Phase 1/2  studies in ages 12-18y and 2-12 y (IMPAACT – MOCHA and Crème); feasibility and acceptability among non-adherent youth (IMPAACT CS5024); and Phase 3 study in ages 12-19 y (LATA). Studies of LA CAB in pregnant women (n=2): Pooled analysis of maternal/fetal outcomes, vertical transmission and viral suppression using prospectively collected data in women who become pregnant on CAB-containing ART or had ≥1 LA CAB injection during the 12 months prior to conception (European Pregnancy and Pediatric HIV Cohort Collaboration [EPICC]); open-label extension of HPTN 083 (LAI CAB for HIV PrEP) will conduct PK sampling with continued dosing among women in the LA CAB arm who become pregnant and agree to remain on LA CAB during pregnancy. 
Trial strategies for LA formulations in children are the most complex. 
There are less than five pediatric LA formulations. Younger children represent a smaller market and pose a substantial challenge due to weight changes over short intervals. PK and PD of LAIs can be anticipated using modelling, but the potential for under- or over-dosing is concerning, particularly given the delay in data return. 
First LA ARV regimen FDA-approved in January 2021, but guidelines are restrictive – no history of virologic failure and not for use in women who are pregnant or planning to become pregnant. 
Adolescents: Criteria make it difficult to offer LA CAB/RPV to adolescents, particularly never having failed. Concerns that non-adherence to oral ART could translate to failure to attend injection visits and risk for developing INSTI resistance during the PK tail. Monthly dosing and administration as two separate injections may impact acceptability. Data from the IMPAACT study among non-adherent youth will be important. Adolescents and women of childbearing potential: Women are still being left out of the drug development process. Study drugs were stopped in pregnant women (changed to oral arm), but this makes little sense for LA/ER formulations, as the half-life is long, and represents a lost opportunity to learn more about how to use these formulations during pregnancy. EPICC will collect outcome data, but there is nothing like this in the US – anyone who becomes pregnant should be followed carefully or enrolled in a protocol.   
Adolescents and young women in high prevalence LMICs are without data on LA CAB for HIV prevention (HPTN 083 and 084). 
FDA submission is anticipated in the first half of 2021. Will there be contraceptive requirements? How to monitor consequences during the tail? What if women decide to stop LA PrEP – what should be used to "cover" the PK tail? LA CAB is substantially more effective in women, but do we use it in people we think will not show up for injection appointments? (individual benefit vs population). Implementation aspects should be considered in parallel with development – self-injection would obviate the need for an injection clinic visit. 
LA products in the pipeline. 
Microneedle patch for pediatrics is in the research and development stage (defining user needs/developing target product profile). A patch could be cut to adjust dosing for infants. Implants are well-suited for adolescents (e.g. hormonal contraceptive implants). Removal is the main issue, but reversibility is an option (i.e. if become pregnant) if implant is removed before the tail phase. Industry may be willing to develop products for younger patients, but guidance is needed – implants are very scalable. 
Summary.
1) Call to action: concern and frustration prevail as the first-in class LA ARV is being rolled out. Old habits die hard and continue to limit the care of children and pregnant women. LA CAB/RPV and the COVID-19 vaccine exemplify what happens when we leave pregnant women and children out of development – We need to think beyond LA CAB/RPV;.
2) Dose finding among infants and young children is challenging and complicated, but innovative approaches are needed to accelerate these studies – could begin by including a dose among children and infants already receiving ART to build understanding of PK in addition to leveraging PK and PD modelling.
3) LA drug delivery methods under development: excitement exists about the potential for microneedle patches and implants across populations.