What should the agenda be in coming year
for the LEAP Viral Hepatitis Working Group?
Rapporteur: Craig McClure, Rapporteur for Focus Group 1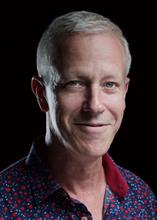 Summarized discussions among the newest group within the LEAP organization – the Viral Hepatitis Working Group. The goal was to develop an agenda for 2021. Discussion leaders, Dave Thomas (Johns Hopkins University) and Andrew Owen (University of Liverpool), structured the session around the following questions: What is needed? What is possible? What is being done? How do we strategically advance the field?
HCV cure and HBV treatment were identified as priority targets, both requiring development of Target Product Profiles (TPP) to identify what is possible, guide research and development, and build consensus in the field.
The ideal for HCV is a "one-stop cure" (HCV diagnosis and treatment with a single device – one injection, implant or other technology – in one clinic visit). For HBV, improving treatment adherence is an achievable, short-term target and may have value for pregnant women or pediatrics. 
Possible approaches for LA HCV cure include existing direct-acting antivirals (DAA) on the market, reformulating existing DAAs not on the market, or development of new compounds – potency limits candidates, even in combination.
glecaprevir/pibrentasvir is the only existing DAA candidate for LAI using clinically proven approaches. A high cure rate is achieved for all HCV genotypes with oral therapy for 8 weeks, but doses are large and PK may not be favorable – treatment for 4 to 6 weeks may be adequate, but regulatory uncertainty exists if efficacy is lower. The potential to reformulate other DAAs for LAIs is limited due to the large volumes required, but oral dosing may not be the best surrogate for injectables. There may be an opportunity to improve the bioavailability of sofosbuvir, and biodegradable implants were considered. Developing a new compound would require government/public investment, as industry has largely exited the field. The bar is high – existing daily short-course oral therapy with DAAs have minimal side effects and high cure rates even with suboptimal adherence. However, the potential impact is also high given the marked reduction in implementation in low- and middle-income regions and correctional facilities expected with single-visit test and cure.
Ongoing approaches for LA HCV cure. 
Ongoing approaches include LONGEVITY and ultra-long acting oral formulations (enteric Lyndra approach). 
LAI formulation is achievable for HBV treatment due to the potency of existing drugs.
Could consider a product that uses an existing nucleos(t)ide analogue as a backbone (e.g. tenofovir, entecavir or associated prodrug) administered alone or in combination with a capsid assembly modulator. 
Ongoing approaches for LA HBV treatment include optimization of entecavir for LAI formulation and potential to leverage work with tenofovir (TAF) in HIV. 
Some TAF implants have been associated with necrosis – injectable TAF may be a simpler pathway but safety.  Is unclear. DDIs may be a challenge with LA TAF and/or entecavir. Entecavir dosing is amenable to an enteric approach. 
Strategic agenda. 
1) Develop TPP for HCV and HBV as a collaborative process – position papers could move the agenda forward.
2) Comprehensively identify and review ongoing approaches to LA HCV cure and HBV treatment.