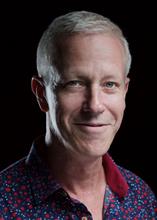 Craig McClure is a Senior Advisor to Infectious Disease Research and Labs (IDRL) at the Clinton Health Access Initiative (CHAI). Prior to his advisory role at CHAI, he was Senior Director of the Hepatitis and directed a global team supporting seven countries in Africa and Asia to scale up diagnosis and treatment of viral hepatitis, with an emphasis on hepatitis C, including market-shaping interventions to introduce innovations in diagnostics and drugs, increase volumes and drive down pricing, support for policy and program development, financing, training of health workers, and monitoring and evaluation. At the global level, CHAI's work in viral hepatitis is focused on advocacy towards increased donor support for efforts to eliminate viral hepatitis in low- and middle-income countries, simplification of normative guidance on diagnostic and treatment algorithms, integration, decentralization and task-sharing of viral hepatitis services, and inclusion of viral hepatitis prevention and treatment as part of comprehensive harm reduction for people who inject drugs.
Prior to joining CHAI in 2019, Craig worked in the field of HIV/AIDS for over twenty-five years, including as Global AIDS Coordinator for UNICEF (2011-2016) and Executive Director of the International AIDS Society (2004-2009).  He had two stints with the World Health Organization, leading the global HIV treatment programme from 2010-2012 and coordinating global partnerships (2003-2004) for WHO's "3 by 5" initiative to expand access to antiretroviral treatment for people living with HIV/AIDS in resource-limited settings. 
Conflict of Interest: No real or apparent conflicts of interest to report.